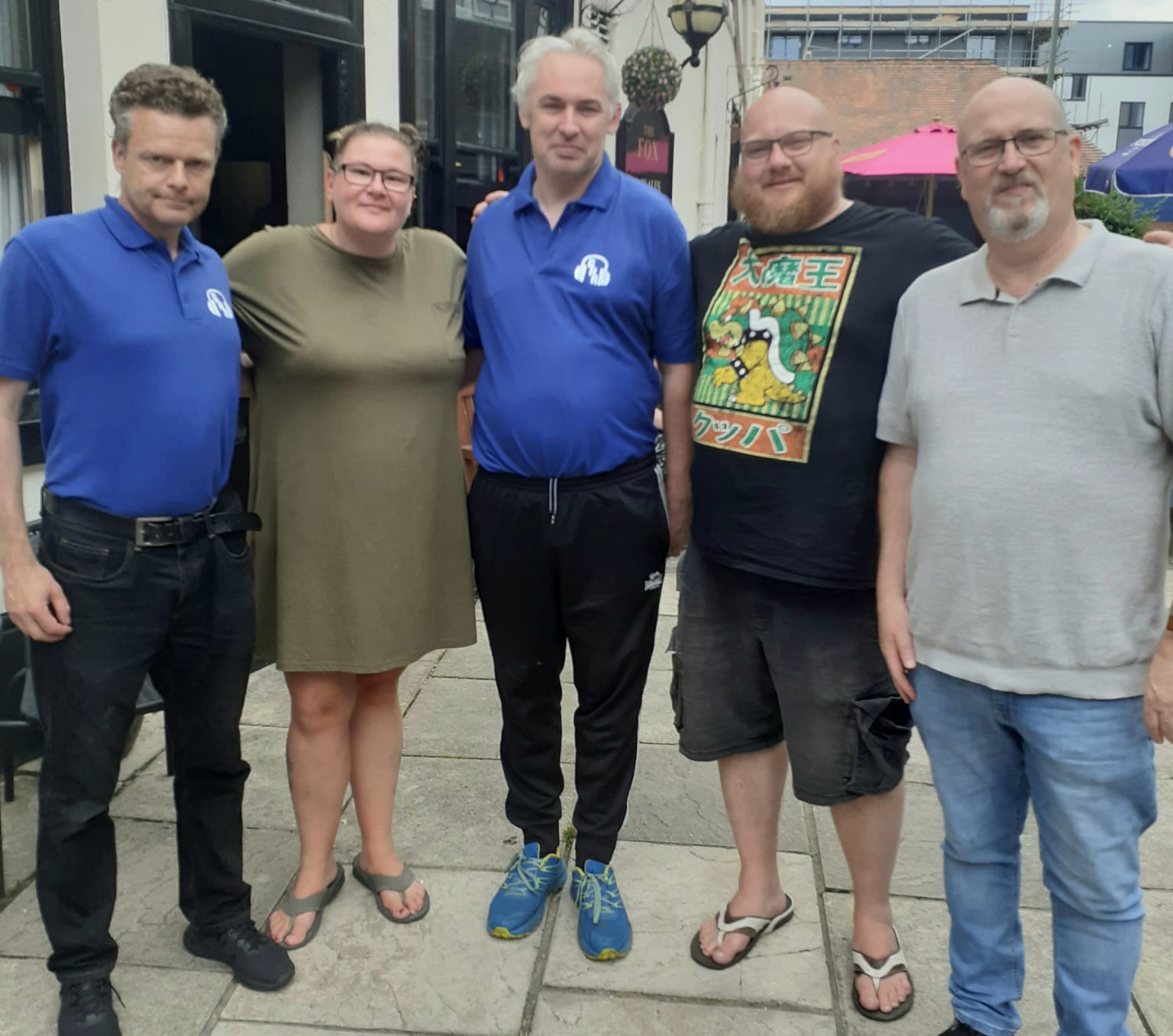 Gosport Hospital Radio Charity Event: Summer 2023
Gosport Hospital Radio is a volunteer-run radio station that provides entertainment and information to patients and staff at Gosport War Memorial Hospital. The station is funded by donations and fundraising events. And this week we held our summer radio charity event.
In this blog post. We'll take a look at a recent charity event that was held to raise money for Gosport Hospital Radio at The Fox Tavern.
When was it held?
The event, which was held on Saturday, July 8, 2023. The event was held at The Fox Tavern, Gosport and featured a barbecue and raffle.
With prizes prizes provided by a list of different local Companies like: Portsmouth FC, Southampton FC, Wickham Festival, Monkey Bizness, Portal To The Paranormal, Planet Ice, Annie Walker Photography, Cake That, Bridal Hall plus many others
The event was a great success and raised over £440 for Gosport Hospital Radio. The money raised will be used to support the station's operations and to help purchase new equipment.
The event was organized by a group of volunteers from Gosport Hospital Radio in Joanne Richards, Jamie-Lee Hancock and Jennifer Hancock . The volunteers worked hard to make the event a success. And they were very grateful for the support of the community.
The event was a great opportunity for the community to come together and support a local charity.
If you're interested in learning more about Gosport Hospital Radio or in getting involved in their fundraising efforts. You can visit their website at www.gosporthospitalradio.co.uk.
The charity event for Gosport Hospital Radio was a great success. It raised much-needed funds for the station and it was a great day. The event was a testament to the hard work and dedication of the volunteers who organized it and to the support of the community.
Here are some additional ways you can support Gosport Hospital Radio:
Donate to the station's fundraising campaign.
Volunteer your time to the station.
Spread the word about the station to your friends and family.
By supporting Gosport Hospital Radio, you can help ensure that patients and staff at Gosport War Memorial Hospital have access to the entertainment and companionship they need.