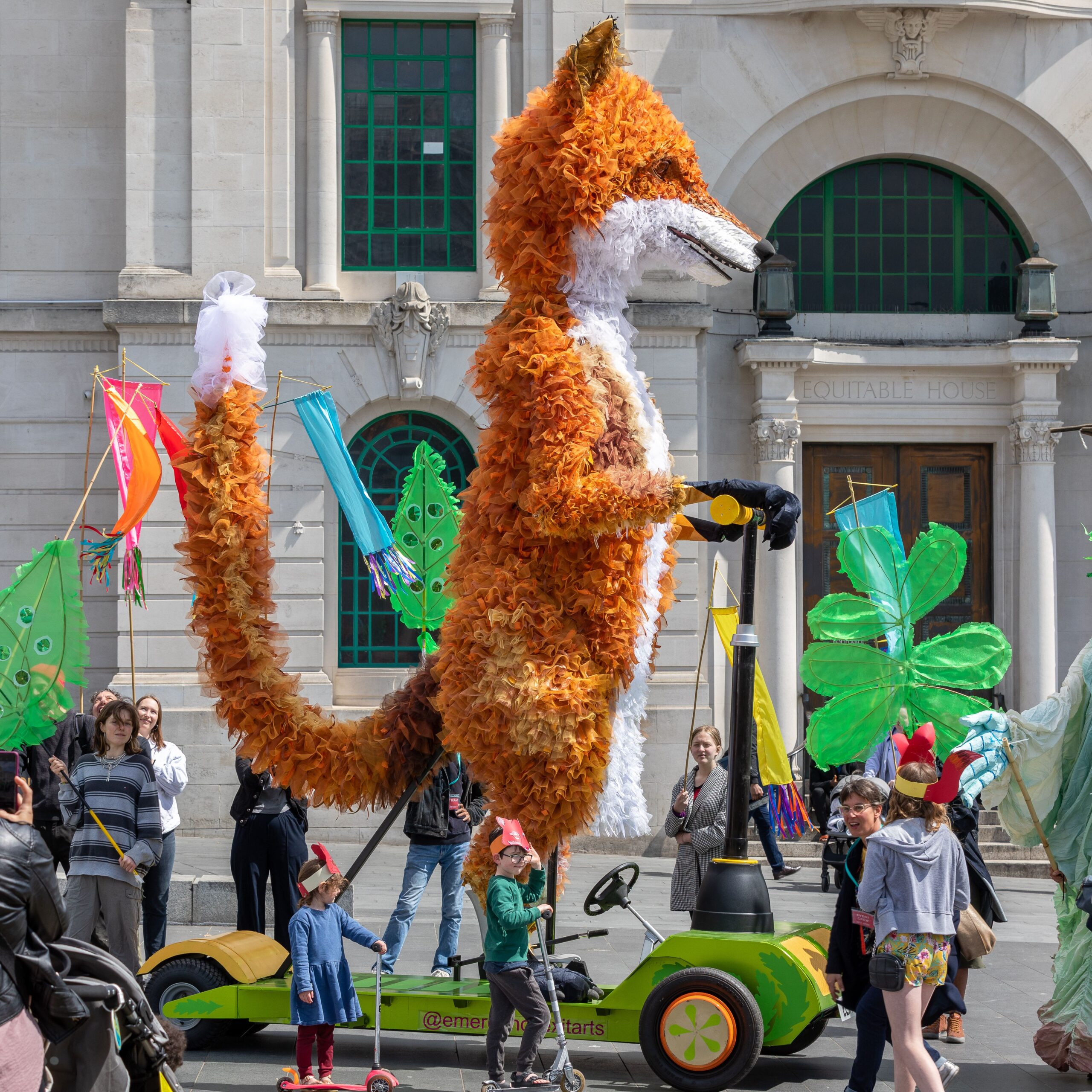 Summer in Gosport brings free fun events
Gosport Borough Council is making sure the borough is all set for a sizzling summer of local fun events.
Events held or supported by the council include a free carnival procession, free festival-style music and entertainment on Walpole Park, free family fun in Gosport High Street, and a range of free events in other local parks.
Saturday 22 July sees Hi! Street Fest hit Gosport High Street, with a free, spectacular, home-grown procession from the Falkland Gardens to Lawrence Square, featuring Farrah the giant fox puppet. The usual Saturday market will be suspended for the day.
Saturday 29 July sees the first of five fun-filled Saturdays hosted by the council in Gosport High Street, running until 26 August. These free events will include go-karting, Punch and Judy shows, face-painting, music and children's rides.
That weekend, 29–30 July, will also bring Party in the Park, a free-entry family event launching a summer programme of events in the borough's parks. Held on Walpole Park, Party in the Park will include live music, other entertainment, a funfair, stalls, food and drink. From 5 to 20 August, a series of free Arts in the Parks events will come to local parks. These will include a magical carousel for younger children, a comic performance of Alice in Wonderland, live jazz and fascinating theatre performances.
The free-entry Gosport Sunset Festival runs from 1 to 3 September on Walpole Park, celebrating street food, music, wellbeing and culture. More than 30 music acts are due to perform, and there will be a special focus on the borough's unique heritage.
Coming up on 16 September is the free-entry Stoke Road Festival, including music, workshops and activities for young and old, along with a chance to browse the area's unique independent shops.
Find out more…
Details of these summer events, and many others, can be found in the council's Celebrate Gosport what's on guide. This covers events up to the end of the year, and can be seen by searching "events guide" at www.gosport.gov.uk
The council is planning to make printed copies available by the end of next week, at the Town Hall, Gosport Museum and Art Gallery and Gosport tourist information centre.
Cllr Peter Chegwyn, Leader of the Council, said: "This is the biggest events programme ever promoted by Gosport Borough Council. With many people struggling to make ends meet I'm delighted that the council is supporting a host of free-entry events which all residents can enjoy without having to pay to get in.
"Summer events bring the community together, create a feel-good atmosphere and give local businesses a boost.
"Local organisations and groups in the borough always do a fantastic job putting on events, and the council has also been working hard to make this a summer to remember – whether by hosting our own events, working with partner organisations or supporting local initiatives.
"With so many events for all ages, many of them free, I'm hoping we can help everyone have a really special summer."